Kick-ass Flash templates from
H. Dean Steward - Cases / FBI, DEA, IRS RELATED CASES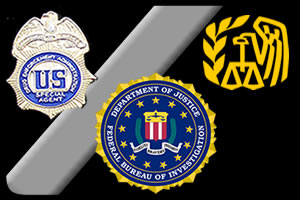 Orange County Metro Magazine, August, 2009
"Dean Steward is a 34-year veteran of the federal court system who has tried more than 150 jury trials.
Currently, his resume reads like a who's who of criminal justice. He was the directing attorney for the Federal Public Defender Office in Orange County for 12 years and currently sits as a Fellow in the American College of Trial Lawyers and Litigation Counsel of America. Individuals, corporations and peers consistently rate Steward as one of the top federal lawyers in America.
The San Clemente-based lawyer is considered unique in his field because the depth and breadth of his expertise allows him to take on a variety of federal cases.
Recently, Steward was one of the defense attorneys for former Orange County Sheriff Mike Carona. He was also the attorney in the high-profile MySpace teen suicide matter from St. Louis. The case was tried in Los Angeles, and in July, Steward secured a dismissal of all the charges. Days earlier, he had won an acquittal before a jury for his doctor client in a health care fraud case in Santa Ana federal court.
Steward, an expert in handling white-collar criminal cases, says that real estate/mortgage fraud cases in federal court will expand in the coming days. Competent, aggressive defense counsel in these complex cases is a must, and Dean is one of the best in the field.
Additionally, investment fraud, computer cases of all types and securities fraud cases are listed as top priorities for federal prosecutors. Dean's years of experience get his clients through these tough cases.
Los Angeles Federal Cases
U.S. v. Lori Drew - (MySpace teen suicide case) Successfully defended mid-western Mom charged in the death of a teenage girl in suburban St. Louis. Week long jury trial, acquitted of all charges after defense motions.
U.S. v. Riley - client acquitted or mail fraud, wire fraud and conspiracy in connection with an investment firm. Four week jury trial.
U.S. v. Freyer - client was an international business man accused of selling prohibited item abroad.
It's no wonder OC METRO also considers Steward one of the top legal minds in Orange County."
Santa Ana Federal Cases
U.S. v. Carona - client was the Orange County Sheriff, indicted on political corruption charges. Represented Mike Carona for more than 2 years prior to indictment, and held off the charges for that period of time.
U.S. v. Khatami - successful defense of client charged with witness tampering. Client was acquitted of the charges.
U.S. v. Gati - Client was charged in connection with her work in international adoptions- government alleged she was selling the babies. Case dismissed on defense suppression motion.
U.S. v. O'Toole - Client was charged with the sale of prohibited items to a restricted country. All charges dismissed after successful defense motions.
San Diego Federal Cases
U.S. v. Bailleaux - (Safeway poison pickle case) Nation's first products tampering case. Two week jury trial with allegations that client attempted to extort money from Safeway Stores by strategic placement of poisoned jars of pickles.
U.S. v. Fitzgerald - After 4 year fight with the IRS, all charges dismissed by the Court. Client is a CPA and attorney.
U.S. v. Fowler - Six week jury trial involving an investment firm. Client convicted, but conviction overturned on appeal.
Honolulu Federal Cases
U.S. v. Dusty Brown - Client charged with homicide, drugs counts and conspiracy. She was acquitted of all charges except second degree murder, and received a lenient sentence.
U.S. v. Quincy - Fraud charges against 15 defendants in connection with a major time-share project. Thirteen of the 15 defendants acquitted in month long jury trial.